Micky Dolenz & Donna Quinter Wedding
On September 20, 2002, Micky married Donna Quinter in a small private ceremony in Calabasas, California. The outdoor ceremony was held at an old restaurant with the Malibu Mountains as a backdrop.


Emily, Charlotte, Micky, Donna, Georgia, Ami



Donna poses for photographer Mitchell Rose



Front row: Emily & Ami. Back row: Charlotte & Georgia



Micky & Donna with maid-of-honor Leeanne Hansen and best man Stuart Gross.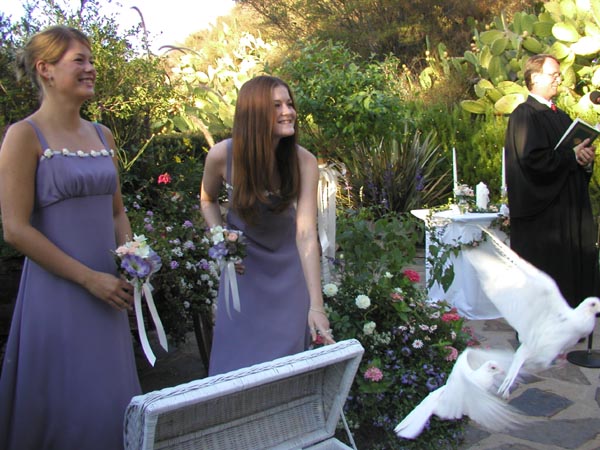 Charlotte & Georgia release doves at the start of the ceremony.



Micky & Donna light the unity candle.



Micky & Donna say their vows before Rev. John Moore.



Back to the Photo Gallery Page